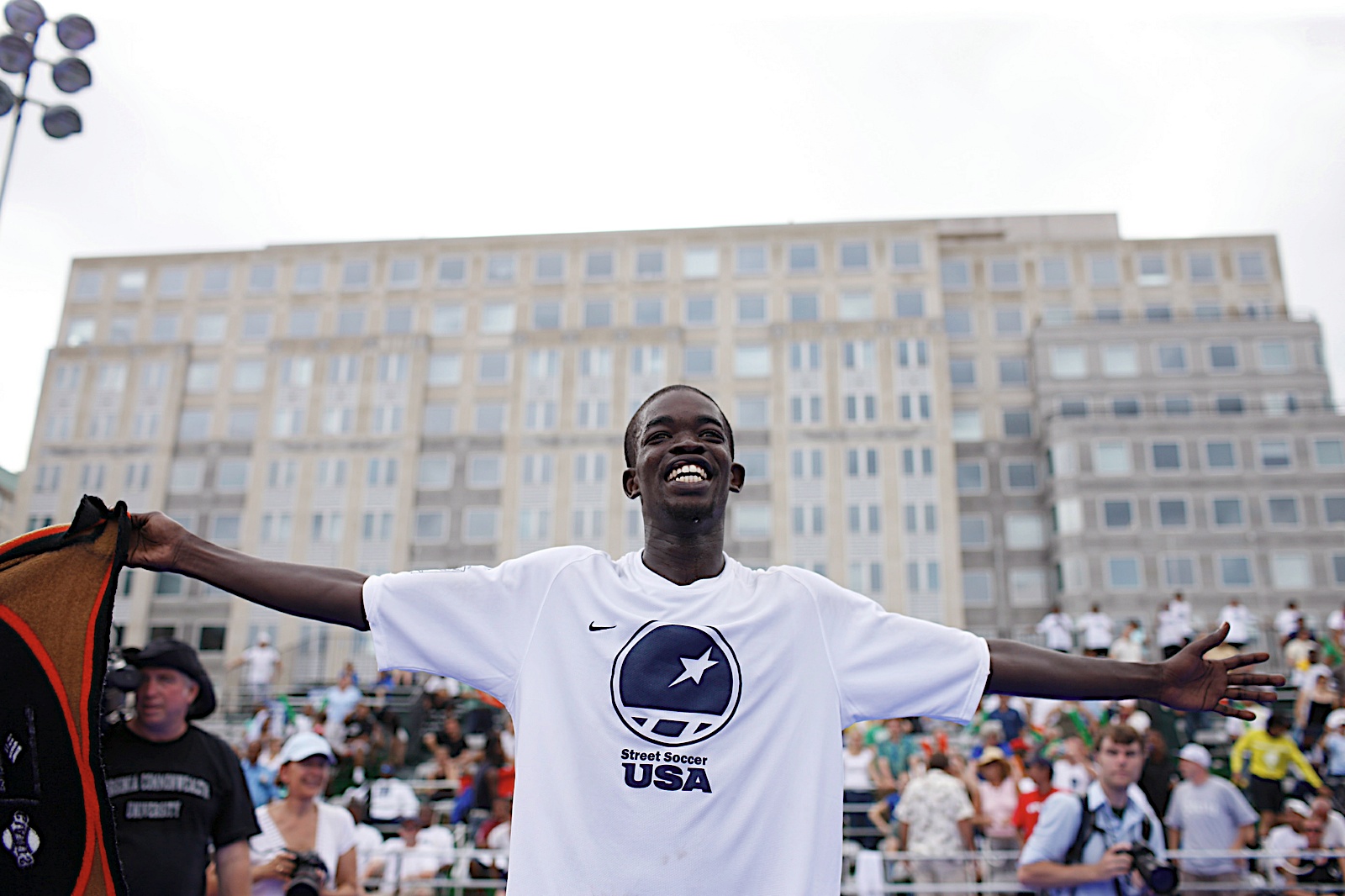 Sports For Social Change - Transforming Lives
Through strategy, organization development, rewards and employee engagement, I have spent the better part of my nearly 40 year career not only working to transform businesses, but to help people succeed. I continue to teach classes on Change Management and have written the book, Fuse: Making Sense of the New Cogenerational Workplace, which exemplifies how Millennials, Gen-Xers, Boomers, and Seniors need to change their perceptions of each other so we can all "play" soundly together in the corporate sandbox. One might say, that I have a great deal of expertise in the art of change and transformation.
Does Change Management Work, You Ask?
Over the years, it has been an utter struggle to watch the statistics remain the same – 60-70% (depending on the source) of change management efforts routinely fail, or simply fall flat. Not to mention overhearing the phrases and perceptions that continue to haunt me, such as: "people don't change," or "organizations under stress will revert back to their bad behaviors," or even "change management – that is psychobabble."
But never have I experienced change at its most organic and intrinsic level as I did this past weekend at the Street Soccer USA National Cup Tournament held in San Francisco. Truth be told, this organization (www.streetsoccerusa.org) combines two of my passionate interests – community service and soccer. In my spare time, I have served on boards of non-profit, community-based organizations for 40 years and have been a soccer referee (still active), manager and coach for close to 30 years.
The opportunity to hear the stories of people whose lives have been changed through a simple but brilliant concept of "sports for social change" is worth reflecting on for a moment.
About Street Soccer USA: Sport for Social Change
So this is a shameless and wonderfully deserved plug for an organization whose San Francisco advisory board I joined in November 2014.
Street Soccer USA ("SSUSA") is a Not-For Profit(501 (c) 3) organization, which uses the sport of Street Soccer within a sports program that is designed to assist men, women, and youth of all ages who lack permanent housing, or have struggled at being on their feet in life. The way in which we do this is a great model for change. Perhaps businesses can learn from what is happening here. SSUSA uses a relationship-based approach with sport as a personal development tool, but also as a way to disrupt traditional approaches to the problem of homelessness that focus on individuals and their obstacles and establishing rules and regulations to manage the problem.
But, consequences of the more traditional approaches can often yield low self esteem, dependency, not to mention a loss of hope.
SSUSA's approach has chosen to build community through sports in a way that demystifies and de-marginalizes the homeless population. Homeless people of all ages are marginalized and socially excluded. They lack any potential sense of stability. The system for supporting them is a case management model, but across the country case managers are overloaded.
The SSUSA model brings in sports-based mentors that help increase the capacity of case managers by building relationships of trust through the constant supportive community of the team. SSUSA's structure fundamentally changes how the homeless population relates to others, and vice versa.
We start, however, by building personal relationships. We train together, strive together, and above all else, we listen to each other. Powerful things happen when human beings put their differences aside and really communicate.
This type of communication that sport can foster is a true foundation for social change.
We have a curriculum that is used throughout our 20-cities that aim to get homeless men, women, and youth off the streets, and "scoring goals on the field, and achieving their goals in life." By participating in the SSUSA process, players improve social skills, self-esteem, physical and mental health, and eliminate barriers to employment, making them more likely to achieve housing/job placement than their peers.
Through a systematic approach we:
1. Build community and trust through sports with participants and volunteers, transforming the context within which they live from one of isolation, abuse, and marginalization, to one of community, purpose, and achievement.
2. Require participants to set 3, 6, and 12-month life goals.
3. Empower participants by marrying clinical services to sport programming and providing access to educational/employment opportunities through our Jobs Academy.
The Stories: Transforming Lives
Each year, SSUSA holds the National Cup – a tournament for our Social Change teams as well as for Corporate and Open teams. It is a wonderful event that honors participants in our program as well as the generous donors that sponsor teams for the tournament. In San Francisco this past weekend, we had 70 teams participating, and I had the joy and great pleasure of refereeing close to 40 games.
But the real joy was in meeting our program participants who are in the process of transforming or have already transformed their lives:
An 18 year old young lady who was homeless after being kicked out of her home at 14 and now is attending college (and playing soccer for that school).

A former homeless man, living in the parks, who now has a job and an apartment.

A former juvenile delinquent who is now a probationary counselor and rather than "jacking" cars, owns his own.

Dozens of other stories which brought tears to my eyes and joy to my heart
This is change management at its essence… simple at its core, plus the support of an entire community of people and the commitment of those who want to change. Not to mention, with a staff of unbelievably dedicated, passionate mentors, coaches, and guides for the journey of transformation.
These stories, and the crux of the core curriculum and process of SSUSA can inevitably teach us at the corporate level, and just might inspire us to get to a higher percentage of effective change in business!
Onward and upward.
Jim Finkelstein