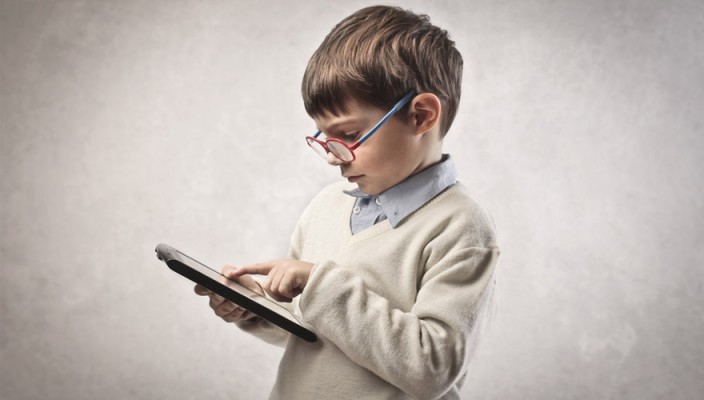 At FutureSense, we talk a lot about the generational differences (and more importantly similarities!) in the workplace. In fact, our CEO Jim has even written a book (Fuse) on this and frequently speaks around the nation on how to ignite the power of a cogenerational workplace. But alas, the other day something came across my newsfeed welcoming Generation Z to the workforce. (Check out the NY Times article here)
What?!? Aren't Gen Z'ers still hanging out drinking chocolate milk at lunch tables and memorizing state capitols? Yep, they youngest ones are, but those oldest Gen Z'ers are also **gasp** entering the workforce.
What does Gen Z look like? They're ambitious. They seek information. They want to be in the know. And unlike their Millennial predecessors, they don't wait for their parents' stamp of approval before making a decision.
Case in point: My 8-year old son has determined his desire to be a sports journalist (2 years ago), has researched the top sports journalism programs in the US and has already mapped out his plan to play soccer at that university so he can live the experience of a college athlete, then talk to the world about it.
This was all done on his own. No prompting from his parents, no awareness on my part that this was his goal. He had the thought about it, he grabbed his computer, he researched programs, and has mapped this plan out.
And he's not alone – this is typical of Gen Z. So how do we handle the eldest of the cohort who are entering the workplace?
· Get Educated. Start learning about this new generation. The verdict is still out on all of the characteristics of this group, but it's time to start getting educated on what we do know now. It's now the time to be on the front end of getting to know this generation that's entering the workforce.
· Prepare The Message. For a generation that has never known a world without cell phones, DVR, and has never had to wait for answers, it's important to get the message about your organization to the Z'ers as soon as possible. These digital natives do not want to be missing out on anything and will share (and overshare) their likes and dislikes so be sure to get on their radar positively as early as possible.
· Consider Long-Term Practices. Organizations need to orient themselves to the speed and level of inquiry that Gen Z'ers are going to show up as. A deep dive into the areas of the employee life cycle to consider how/what practices need to be adjusted in order to recruit and retain the best and brightest Gen Z'ers.
The cultural shift to accommodate Gen Z preferences into organizational practices will not be swift and will take time, meaning looking at these practices and policies and their appeal to Gen Z should be done…well yesterday.
While Millennials in the workplace may be the issue right now, it's time to recognize that Gen Z is just around the corner and getting these two generations working together will be here before we know it.